Welcome to our Parish Website. We hope that this will be an interesting and useful way of keeping in touch with all parishioners, those from the Parish living elsewhere in Ireland, our emigrants and the very many visitors who come to Clifden and Connemara.
We are now live-streaming many of our services. A link to the live streaming page and Mass times can be found here.
Covid 19 restrictions: Even though the covid-19 epidemic has subsided, we request the congregation observe any local notices.
We are very conscious not only do we live in a place of spectacular scenery and beauty, but that we also inherit a long and rich tradition of unbroken faith practice dating back to the sixth century.
The Parish of Clifden includes the church areas of Ballyconneely, and Claddaghduff. The ancient name of this Parish is Omey (St. Fechin 7th Century) and Ballindoon (St. Cailin and St. Flannan sixth Century). Several Church ruins still exist from that time. Our challenge today is to keep that faith alive by the way we live.
We broadcast our ceremonies on radio and internet so that you and your family members living far away from home may be able to join us spiritually. We are open to receive any new ideas that may improve our service to you.
We welcome people who are interested in joining our various groups
 Le gach dea mhein!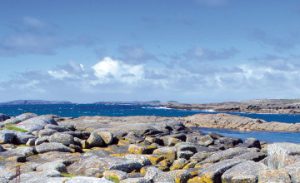 Lord, we pray for all who live in and visit the parish of Clifden and we include in our prayers those native parishioners who live elsewhere in Ireland and throughout the world. Open our hearts to an awareness of your presence among us in the beauty of your creation and in our daily labours on our journey through this life. Keep us safe at all times and guide us always by the example of our local saints and your own Holy Family of Saints.  Amen
Click on the picture below to go to the Church of St. Joseph's Clifden.
Click on the picture below to go to the Church of The Holy Family Ballyconneely.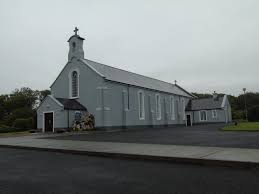 Click on the picture below to go to the Church Star of the Sea Claddaghduff.